Oklahoma City Convention Center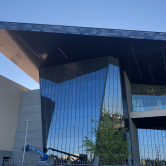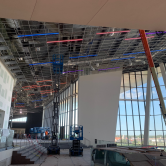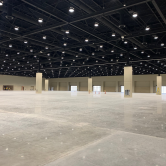 The Oklahoma City Convention Center has 200,000 square feet of exhibit space. It also has a 30,000-square-foot ballroom that is paired with a 5,000-square-foot terrace overlooking the MAPS 3 downtown park.
A skybridge connects the Convention Center and a new headquarters hotel linking 45,000 square feet of convention center meeting rooms with more meeting space in the hotel.
The Convention Center, like the park and many other important landmarks downtown, will be served by the new streetcar system.
GCI Project Team
David Coyle - Sr. Estimator
JJ Coyle - Safety Director
Matt Cundith - Senior Project Manager
Trent Fowler - Production Manager
Tim McGuire - Vice President
Jason Stone - President