Oklahoma Heart Hospital South Campus Super West Expansion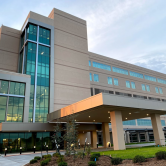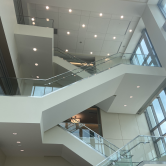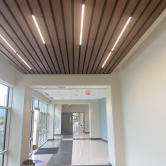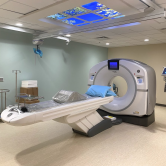 The Oklahoma Heart Hospital Super West Expansion Project was an expansion to the existing Oklahoma Heart Hospital South Campus. The expansion included a 6 Story, 228,338-sq.-ft Tower, Connectors to the Existing Hospital, 2 Level CEP, a 2 Level Parking Garage, sitework and road work to South Sooner Road.
Green Country Interiors installed 1,500SF of Specialty Wood Ceilings, 350 SF of curved metal ceilings, 670 LF of soffit light cove as well as over 5,000SF of Metal Panels.
Towards the middle of the project, McCarthy noticed a Green Country Interiors t-shirt which said "No Excuses, Just Results". This tagline became the new jobsite motto. McCarthy used this in job site meetings, weekly update videos and on the job to encourage the project team. We were proud to be apart of this and to help the jobsite turn over the project to the Owner on time and up to their standards.
GCI Project Team
JJ Coyle - Safety Director
Trent Fowler - Production Manager
Scott Mangel - Estimator
Tim McGuire - Vice President
Melchor Quinonez - Foreman
Jason Stone - President
Megan Woolverton - Estimator